Technology Trends & Sales Enablement - Recalibrating the Industrial Mechanics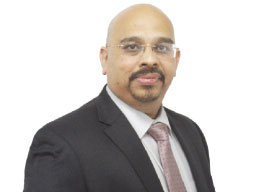 Headquartered in Noida, Denave is a global sales enablement entity providing gamut of service offerings and creating sales leaders of tomorrow by adopting the solution-conscious approach to deliver sales' best practices by leveraging people, processes, technology and innovation to drive revenue.
Technology advancements have been transforming the Indian business landscape for the last few years. Being one of the largest contributors to the Indian GDP, Information Technology industry is expected to increase three-folds by 2025, closely up to $350 billion as per the IBEF report. Adoption of innovative technology platforms has enabled organisations to sustain their sales revenue and gain a competitive edge while maintaining their uniqueness. There is no denying the fact that being a positive disruptor, IT in conjunction with sales enablement has always steered the industry in a profitable direction. Recent economic measures have further boosted technology investments, with mushrooming tech startups spearheaded by sales industry stalwarts. In fact, Gartner has projected a spending of $3.5 trillion on IT in 2017, with a significant portion directed towards sales enablement sector which leverages IT tools to further add efficiency and effectiveness. The pace at which new technology trends are emerging, the prediction doesn't seem to be unrealistic. Technologies like Automation, AI, Cloud and Mobility are just the tip of the ice berg as the trends around these concepts are already causing an industrial stir.
Let us take a look at a few transformation catalysts and how they will accelerate the organizational metamorphosis through sales channel enablement –
Cloud Technology & Mobility: With the fast-paced industry shift and technological revolutions, cloud is expected to become an active industry driver, enabling sales mobility for organizations. With many software applications to follow on cloud, a major percentage of companies are expected to move to a hybrid cloud environment by end of 2017. The software services will then be available on a mobile tap, further driving the sales force automation deployment.
Artificial Intelligence:
Machine learning has transformed the entire industrial landscape. This concept has proven that technology is the new leader and industry enabler. AI lessens any sort of subjectivity by reducing human intervention in iterative processes, thereby allowing scalability and cost reduction. With all the personalization that has been made possible – be it based on past analysis for future prediction or order mapping from chaos – sales enablement seems to have gone through a new-age make over altogether.
The quest to further know the customer, as well as comprehend the future will drive AI adoption further.
Big Data Analytics:
With the increase in industry-wide outreach at unprecedented levels, predictive analytics implied over big data is enabling real time sales data generation and ensuring dynamic decision-making process. It also assists in mapping future trends and improves sales opportunities by understanding the consumer behavior. With the data pool becoming bigger and bigger, precision levels are going to become even better.
Technology is of much value to the organizations today as it can turn around the economic fortunes of the company and forecast a growth trajectory for the same.
Internet of Things:
Over the years, the manual interface in the customer service industry has steadily gone down due to the digital interface provisioned by various IoT tools. With the increasing percolation of IoT in our lives, there is bound to be a shift from the stand-alone to a collaborative model, wherein IoT tools communicate & act in a concerted manner to accomplish tasks. Alongside, it will also be up-scaling the quality and efficiency of the sales processes that accompany a consumer experience.
Digitization:
Digitization has not only improved operational efficiency and effectiveness at optimal costs but has also given a new dimension to the marketers to strategize their sales programs better. Right from the supply of sales collaterals to gathering customer feedback, digitization has equipped sales teams for the near future.
Connected Retail:
Brands today have more ways than ever to connect with their target customers and increase their market percolation. From retailing to e-tailing, and from e-Commerce to m-commerce, things are changing at a pace which is tough to comprehend. However, following the suite is the only option which the brands have in order to evade obsolescence. Thus, revamped retail is the reality we have today and this seamless communion of the best practices of physical and digital is the driver as well as the output of the same. With multiple new touch points, customers now have more choices without having the brand to spend a bomb on inventory and better experiences with interactive & personalized in-store engagement, while retailers have deeper connections with their patrons and prospective customers across very touch point. Such is the power of omni-channel retail or connected retail. While the adoption of this technology-backed retail revolution has been rather remarkable, amidst the constant whirlwind of innovations, this connected retail trend will certainly percolate deeper in the market in the times to come.
HR Tech & Analytics:
Digitization has also gradually altered the dynamics of the HR industry. 'The Recruiting Software Impact Report' states that approximately 75 percent of recruiters and talent managers use some or the other form of applicant tracking software, while 94 percent say that the software usage has upgraded their hiring process. Social media has further catalyzed the growth of digitization in HR, as it helps in conducting a thorough background check of the prospective hire. Given the current trend of leveraging AI in HR recruiting and sourcing, increase in the overall performance as well as revenue per employee is the natural output which will drive the tech adoption further.
Finally, it is the internet, smart phones, machine learning and cloud adoption trends which have revolutionized the way the business dealings are carried out, whether B2B or B2C. As today's technology trends continue to have an impact, and as new trends emerge, it's imperative for sales enablement practices to constantly evolve and adapt to the new advents in order to further improve the sales processes. Technology is thus of much value to the organizations today as it can turn around the economic fortunes of the company and forecast a growth trajectory for the same.